Jian Weng (翁健)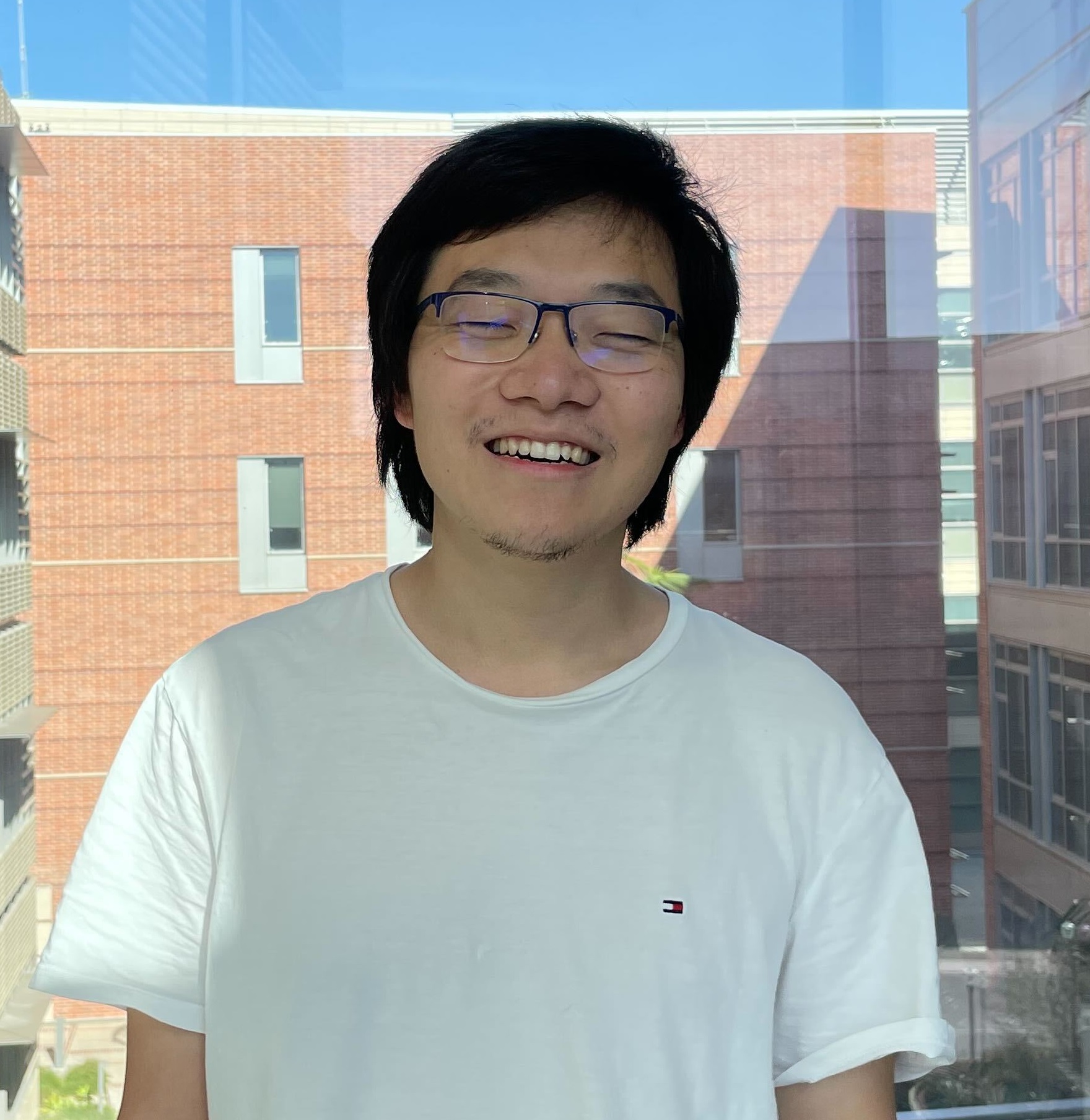 6th-year Ph.D Candidate
404 Westwood Plaza EVI #468
Los Angeles, CA 90095
Bio
I am a 6th-year Ph.D Candidate under the guidance of Prof. Tony Nowatzki. My research interests mainly lie on designing and analyzing spatial architectures as well as the assosiated compilation techniques.
Prior to joining UCLA, I worked as a research intern at Prof. Zhiru Zhang's group for one year, which was the last year of my undergraduate. I got my CS B.E. degree from ACM Honored Class, Shanghai Jiao Tong University.
I will be on the job market this fall, especially targeting academic positions. Please check my cv, research statement, teaching statement, and diversity statement.
First-Authored Publications
International Symposium on Microarchitecture (MICRO'22) 83/369
Best Paper Runner-up
IEEE Micro Special Issue on Compiling for Accelerators
IF=2.821
International Symposium on Code Generation and Optimization (CGO'21) 31/89
International Symposium on Computer Architecture (ISCA'20) 77/421
Selected as IEEE Micro Honorable Mentions in Computer Architecture 2021 12/120
International Symposium on High-Performance Computer Architecture (HPCA'20) 48/248
Computer Architecture Letters (CAL'19)
IF=2.118
Collaborated Publications
International Symposium on High-Performance Computer Architecture (HPCA'22) 80/262
International Symposium on High-Performance Computer Architecture (HPCA'21) 63/258
Best Paper Runner-up
International Symposium on Microarchitecture (MICRO'19) 80/345
Selected as IEEE Micro Top Picks in Computer Architecture 2020
Parallel Architectures and Compilation Techniques (PACT'18) 36/126
Tutorial & Workshop
International Symposium on Microarchitecture (MICRO'22)
1st Workshop on Democratizing Domain-Specific Accelerators (WDDSA @MICRO'22)
Workshop on Languages, Tools, and Techniques for Accelerator Design (LATTE @ASPLOS'21)
DSAGEN: Democratizing Decoupled Spatial Architecture Research
International Symposium on Microarchitecture (MICRO'20)
Service
Blogs